Have you ever felt the pull of wide-open spaces, where the sky seems to stretch forever and your closest neighbor is a herd of grazing cattle? If so, welcome to my world. I'm not just talking about country living – I mean stepping into a life where rolling hills and babbling brooks are your backyard. Yes, we're exploring ranches for sale.
This isn't simply buying property; it's an invitation to become part of America's heartland history. It promises freedom from city hustle with rewards that go beyond spectacular views or privacy.
We'll uncover types of ranches for sale on the market: from creek bottoms rich in fly fishing opportunities to high mountain ranges offering endless possibilities for hunting enthusiasts.
Maybe you're scratching your head, thinking about how water rights could mess with your dream buy. Or perhaps you're curious about the part grazing leases have in keeping cattle operations running smoothly. But take a break from pondering those matters for now.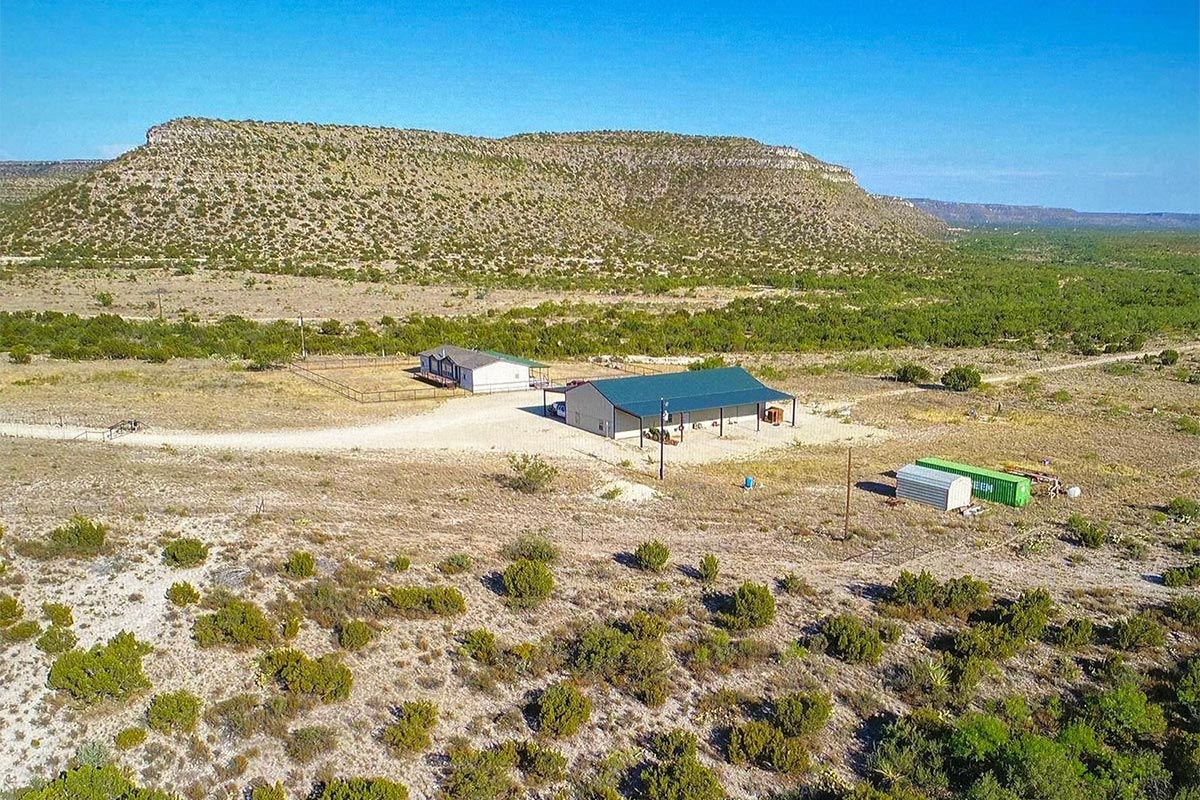 Table Of Contents:
Understanding Ranches for Sale
Realizing your vision of owning a piece of the Wild West is possible through purchasing a ranch. From spectacular views to vast expanses of land, each ranch for sale offers unique features and potential uses.
Types of Ranches for Sale and Their Unique Features
Different types of ranch properties cater to different needs. For instance, cattle ranches focus on livestock operations while equestrian facilities are tailored towards horse breeding and training. On the other hand, fly fishing properties with river frontage provide an excellent recreational spot or even business opportunity.
Hunting ranches in the United States offer a wide variety of hunting options depending on the state you choose to buy in. Additionally, these ranches present potential income-generating opportunities.
Ranches also offer prime development opportunities in terms of building sites. Whether it's constructing your own single family home, developing guest houses as part of your business venture, or subdividing – the choice is yours. A perfect example would be Bull Springs Skyline Forest in Bend Oregon which provides conservation opportunities over its sprawling 32,995 acres priced at $95 million.
In contrast to larger scale projects like Bull Springs Skyline Forest are smaller options such as Smoke View Ranch in Wickenburg Arizona – offering prime development prospects within its 746-acre territory at $13 million. (source)
Beyond functionality and developmental aspects though is one factor that adds immeasurable value: natural beauty. Some have grassy creek bottoms ideal for hay production, while others are nestled against a national forest with amazing wildlife and excellent hunting opportunities. Many ranches even offer views of mountain ranges that can take your breath away.
Ranch land will give you many different ways for usage, potential income, future appreciation, and so much more. Why it is so important to understand why you want to buy a ranch prior to shopping.
But remember – the charm of a property goes beyond what meets the eye. It's about envisioning yourself living there and enjoying all it has to offer: fresh air, country living, quiet evenings watching sunsets over vast landscapes – truly embodying the spirit of rural America.
Key Takeaway:
Ever fancied owning a slice of the American West? A ranch purchase could be your ticket. Whether it's cattle, horse facilities, fly fishing spots or prime development prospects – every ranch has its own charm. But keep in mind, value isn't solely about size or amenities. It's also about envisioning yourself there, soaking up the rural lifestyle and stunning scenery. But don't lose sight
A Few Factors to Consider When Buying a Ranch
When looking to purchase a ranch, there are several considerations that must be taken into account, including property features and amount of acreage as well as water rights and grazing leases. From property features and acreage to water rights and grazing leases, each element plays an essential role. In addition the proximity or acres located near a metropolitan area, river frontage (river ranch), or maybe even a Colorado Mountain ranch, there are some many factors or property types to consider.
Importance of Water Rights and Mineral Rights in Ranch Properties
A vital aspect when purchasing a ranch is understanding the water rights associated with it. In many regions, these rights are separate from the property itself and need additional negotiations or purchases. If you plan on developing certain aspects like irrigation systems or ponds, adequate water access becomes crucial.
Another important aspect when purchasing a ranch is reviewing and understand mineral rights. Who owns the mineral and surface rights on the property? Is there any oil and gas activity on the property? Is the seller willing to transfer those rights? We highly recommend you hire a landman to verify all mineral rights prior to negotiating the transfer those rights. Here is a great article discussing mineral rights in detail – LINK
The concept of deeded acres vs non deeded acres (video here explaining the concept) also comes into play here as it refers to land that comes with complete ownership – including surface and mineral rights. The importance of such components shouldn't be underestimated because they significantly impact your investment value over time.
Do not forget to discuss and think about solar rights, wind rights, and also carbon credits!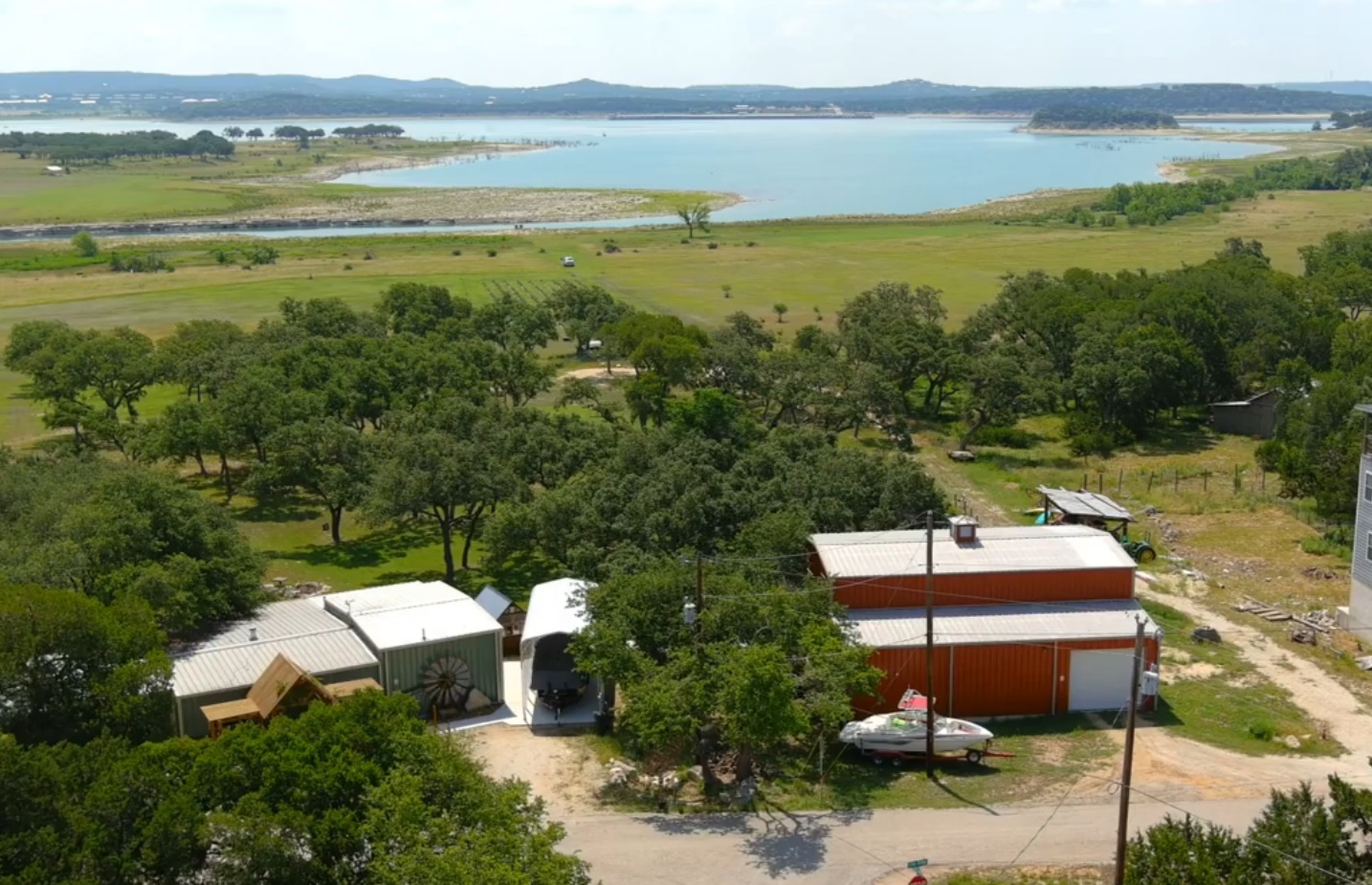 The Role of Grazing Leases in Cattle Ranch Operations
In addition to considering how much space you'll get per acre on your potential ranch purchase, one must understand the significance of grazing leases if planning a cattle operation. Bull Springs Skyline Forest, for instance, a vast expanse spanning 32,995 acres, has been effectively managed through such agreements offering immense scope for conservation efforts.
Grazing leases allow livestock owners who don't own enough grassland to rent extra pastures from other landowners during specific seasons. It helps ensure optimal use of available resources while maintaining herd health. But remember, "Not all grasslands make good burgers." Thus, having quality pasture lands forms another critical point under consideration when buying a ranch.
Additionally, other aspects like hunting opportunities, potential for hay production, and even the possibility of land development can influence your decision to buy a specific property. Take Smoke View Ranch, for example, this 746-acre beauty priced at $13,000,000 is not just about its picturesque views but also about its prime development opportunity. Buying ranch land can be fairly complicated, why it is important to hire a seasoned real estate agent specializing in ranches.
Wrapping it up, buying a ranch isn't just about picking land. It's digging into water rights laws, understanding cattle grazing leases and more. The key to succeeding is in taking decisions based on having a good knowledge of the situation.
Key Takeaway:
When buying a ranch, it's not just about the land. Dive into details like water rights and grazing leases – they can make or break your investment. Also consider factors like hunting opportunities, potential for hay production, and even possible land development. Make well-informed decisions to ensure success.
Exploring Different Types of Ranches for Sale
Ranches are as diverse as the American West itself. Let's take a closer look at different types, each offering unique opportunities and experiences.
Creek or River Ranches
Creek ranches provide tranquil retreats with their serene creek bottoms. These properties offer an abundance of live water, making them ideal for fly fishing properties or just unwinding by the soothing sound of flowing water.
Mountain Ridge and Rock Ranches
If spectacular views appeal to you, consider mountain ridge or rock ranches. Their lofty altitudes afford breathtaking vistas across vast expanses like Bull Springs Skyline Forest in Bend, Oregon – a conservation opportunity sprawling over 32,995 acres. It is important to thoroughly assess the topography of the property you are purchasing as it determines whether or not the property can be utilized according to your specific requirements.
Equestrian and Grass Ranches
Horse lovers might be drawn towards equestrian ranch estates that cater specifically to horse rearing and training needs. If open grasslands (range) charm you more than anything else though, grass ranch properties could be your dream come true.
Hunting and Recreational Ranches
Some buyers of ranches are searching for a getaway spot for recreational purposes or to establish a lasting family tradition. They might also be interested in a ranch as a location to entertain clients, participate in wildlife management activities, or pursue hobbies or businesses like hunting or outfitting.
Homesteading
Homesteading is a way of life and set of practices in which individuals or families strive for self-sufficiency and sustainability on their own plot of land. This typically involves growing one's own food, raising livestock, and creating a home with minimal dependence on external resources. In the past, homesteading was closely tied to the settlement of undeveloped land, particularly in the United States during the 19th and early 20th centuries. The government offered land grants as incentives for people to develop and cultivate these lands.
Cattle Operation: The Classic American Dream
The quintessential image many have when thinking about owning a property out west is running a cattle operation on thousands of acres under wide-open skies – similar to Smoke View Ranch in Wickenburg Arizona which offers 746 acres ripe for development into this very purpose. Check it out here.
Each type caters to different interests; from recreational activities like hunting or fishing, to farming and livestock rearing. When pondering a ranch to purchase, contemplate how you envision utilizing the land. This will guide your decision-making process as you explore different types of properties on offer.
Remember: it's not just about buying a piece of property – it's about investing in your dream lifestyle.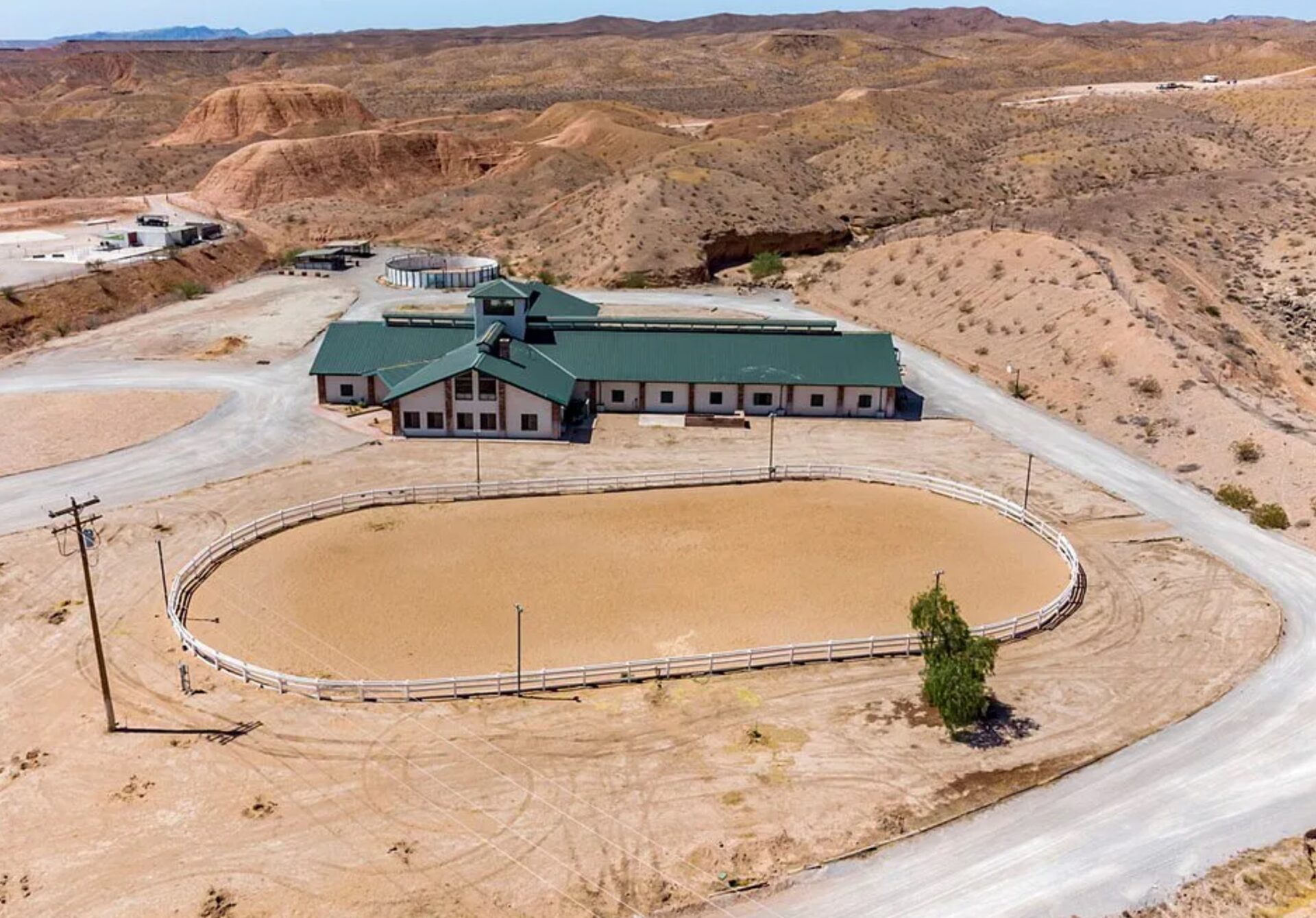 Benefits of Owning a Ranch
Privacy and Seclusion:
Owning a ranch offers unparalleled privacy and seclusion, providing a sanctuary from city life and an opportunity to immerse oneself in the tranquility of nature.
Outdoor Recreation and Activities:
Owning a ranch provides numerous opportunities for outdoor activities such as hiking, horseback riding, fishing, hunting, camping, and birdwatching. These activities enhance your recreational lifestyle and allow you to fully enjoy the great outdoors.
Self-Sufficiency and Sustainability:
A ranch promotes sustainable living by enabling self-sufficiency through food production, raising livestock, and utilizing renewable energy sources.
Agricultural and Livestock Opportunities:
Ranches provide great prospects for participating in agriculture, livestock breeding, dairy farming, and crop cultivation, making them an ideal agricultural investment.
Investment Potential:
Investing in a ranch provides an opportunity for potential appreciation and long-term investment benefits, catering to the increasing demand for rural and recreational properties.
Customization and Personalization:
Owning a ranch gives you the freedom to tailor and personalize your living spaces, buildings, and amenities according to your specific preferences and needs.
Stewardship and Conservation:
Owning a ranch enables individuals to engage in land stewardship and conservation initiatives, thereby safeguarding the natural habitat and promoting sustainable land utilization practices for a more environmentally friendly tomorrow.
Potential Income Generation:
Certain ranches have the potential to generate additional income by leasing their land for various purposes such as agriculture, hunting, ecotourism, vacation rentals, and hosting events. This diversification can contribute to expanding your financial portfolio.
Educational Opportunities:
Owning a ranch provides valuable opportunities for individuals and families to engage in hands-on learning experiences. It allows them to gain knowledge about various aspects of agriculture, such as animal care, land management, and environmental sustainability.
Health and Well-Being:
Living on a ranch fosters a healthier way of life thanks to engaging in outdoor activities, breathing in fresh air, having plenty of opportunities for exercise, and being involved in physical labor required for property upkeep.
Community and Lifestyle:
Ranches cultivate a robust sense of community, offering a distinctive and tightly-knit way of life that enriches your overall quality of living through significant connections and shared experiences.
Owning a ranch can be an incredibly fulfilling experience, as it brings together the beauty of nature, sustainability, and a unique lifestyle that enriches one's daily living.
Key Takeaway:
Get ready to live the dream with a classic ranch lifestyle. It's not just about breathtaking views and diverse income sources from hay production or horse facilities. You'll also have exclusive rights to water properties, letting you manage your land's waters as you see fit. Plus, if cattle farming is your thing, turn grass into cash easily. And let's not forget endless recreational activities waiting for you right at home. This lifestyle offers so much more.
Evaluating the Cost of Ranches for Sale
When it comes to buying a ranch, price plays an integral role. Comprehending the factors which affect the price can assist you in getting maximum value for your money.
Ranches vary in size, amenities, and improvements; thus, they also differ significantly in cost. For instance, consider Bull Springs Skyline Forest, located in Bend, Oregon. This massive conservation opportunity spreads across 32,995 acres and is priced at $95 million – making its per-acre cost approximately $2880.
In contrast is Smoke View Ranch nestled in Wickenburg Arizona's scenic landscapes. Although smaller with only 746 acres but carries a hefty price tag of $13 million due to its prime development potential – translating into roughly $17k per acre.
There are several key factors that influence the price per acre of ranches for sale. These include the location of the ranch, its topography (the physical features of the land), any improvements or structures on the property, access to water sources, how well it is managed, wildlife presence, availability of live water such as rivers or streams, potential income-generating opportunities, scenic views offered by the land, and the type of vegetation present (such as timber or grass). These factors can greatly impact the value and desirability of a ranch property.
Finding Your Price Point
You might be asking yourself: why such high prices? Well, several factors influence these costs. From large acres that offer endless possibilities to properties where the newest price has been reduced considerably—there's always something unique about each ranch on sale.
A few factors influencing pricing include land quality (think fertile creek bottoms), water rights or live water property availability which offers excellent hunting opportunities or fly fishing sites – all play their part. Even access via county road can add value if well-maintained.
The Small Newest Trend & Beyond
We're noticing a trend toward 'small newest' purchases — small acreages featuring the newest facilities and developments. These properties may come with a higher price tag, but they offer modern amenities and require less upkeep than larger, older ranches.
But don't let high prices discourage you. Keep an eye out for 'price reduced' listings as well. Owners sometimes need to sell quickly, leading them to drop their asking price significantly – it's like finding treasure in the American West.
Maximizing Your Investment
To ensure your investment is sound, consider working with experienced ranch brokers or agents who understand local market trends and can guide you through this process smoothly. They'll help identify opportunities where default acres or small newest parcels might meet your needs perfectly.
Wrapping it up, remember that each buyer has their own unique needs and wants.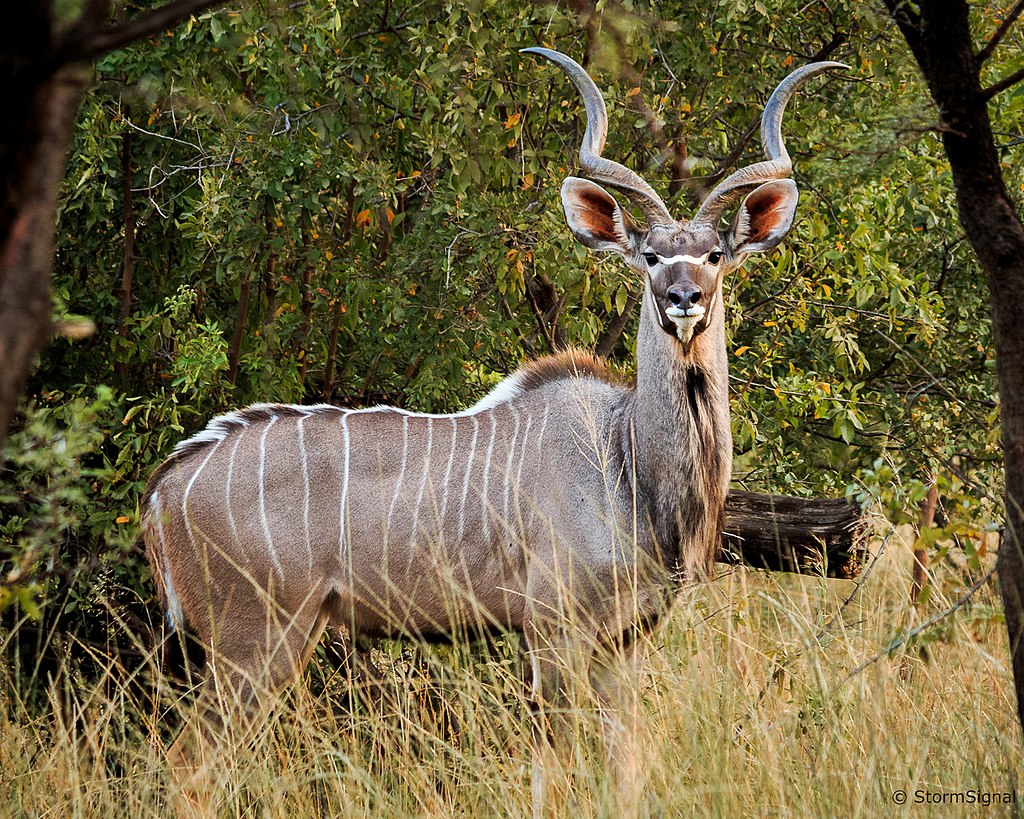 Key Takeaway:
Getting a good deal on a ranch boils down to understanding what affects the price. It's all about size, amenities, land quality and water rights. Sure, big properties have lots of potential but there's an emerging trend for smaller 'newest' buys with modern features that need less maintenance. And hey, keep your eyes peeled for those sweet 'price reduced' deals. Teaming up with seasoned ranch brokers can
Ranches for Sale in Various Locations
Whether you're seeking the serenity of Santa Cruz, or the rustic charm of a ranch nestled within Lincoln County's rolling hills, our selection caters to every preference. You might be captivated by an equestrian paradise in Mohave County, or perhaps drawn towards Carbon County's river frontages and endless fly fishing opportunities.
The choice is abundant with properties ranging from ± acre hobby farms to expansive thousand-acre cattle operations stretching as far as the eye can see. One example that encapsulates country living at its finest is South Sans Bois Ranch. Located just miles north of Red Oak, Oklahoma, this productive 4,641± acre ranch offers more than spectacular views over pristine pastures – it offers opportunity.
In Wyoming's picturesque Centennial valley lies another gem: The majestic Cross Creek Ranch. This unique property spans 370 acres and includes a Swedish Cope log home built right on-site. It's not just about mountain range vistas; owning these lands gives access to Jefferson county road networks leading straight into breathtaking national forests nearby.
Moving westwards takes us through Fremont county where single-family homes dot landscapes framed by snow-capped peaks. And let's not forget those stunning horse properties hidden away along winding ranch roads in Arizona's Mohave county.
Finding your perfect piece of American West could mean settling amidst Colorado Mountain ranges or establishing roots beside tranquil creek bottoms in the heart of Texas. Wherever your dream ranch lies, we're here to help you navigate this exciting journey.
While each location boasts its own unique appeal, one thing remains constant: our commitment to connecting buyers with a piece of land that's more than just real estate – it's a lifestyle. Whether it's an equestrian ranch, grass ranch or mountain retreat; whether you need ± minutes from town amenities or prefer solitude amidst vast expanses – at JamesBigleyRanches we've got all bases covered.
Key Takeaway:
Whether you're drawn to the tranquility of Santa Cruz or the charm of Lincoln County, from petite hobby farms to sprawling cattle ranches – your dream ranch awaits. Remember, it's more than just land; it's a lifestyle choice. At JamesBigleyRanches, we've got you covered whether your heart yearns for an equestrian haven or peaceful solitude in wide-open spaces.
Tips for Finding the Perfect Ranch
Getting your hands on the perfect ranch isn't just about a big wallet. It's also about knowing what you're looking at and understanding how it fits into your dream of American West country living.
Work with Experienced Ranch Brokers / Agents
Ranch brokers / agents can give valuable insight like James Bigley, into property features that may not be immediately apparent. They understand every ± acre, from mountain ranges to county roads, providing an unmatched perspective on potential properties.
Create a Criteria List
Before beginning your search for ranches for sale, it is essential to create a comprehensive list of your specific needs. This will greatly assist you in finding the perfect property that meets all your requirements. Consider factors such as desired uses for the ranch, preferred improvements on the land, location within a particular state and region, wildlife presence, topography, and other important considerations. By identifying these key elements beforehand, you can streamline your search process and ensure that you find the ideal ranch for your needs.
Knowing your Budget
Before starting your search for ranches for sale, it is crucial to have a clear understanding of your budget. Knowing your budget will help you narrow down your criteria and focus on properties that are within your financial means. If you require financing, it is advisable to obtain preapproval from specialized land lenders like Capital Farm Credit. This will give you a better idea of how much you can afford and make the buying process smoother.
Understand What The Property Offers
A property might offer spectacular views or excellent hunting opportunities but always consider practical aspects too. A deeded water source is invaluable in many regions and could significantly influence your decision when considering different ranches for sale.
Evaluate Potential Uses For The Land
Your vision of owning a ranch probably extends beyond simple ownership. Maybe you see yourself running an equestrian facility or hosting guests in quaint guest houses dotted around your land? Make sure any prospective purchase aligns with these dreams
Conclusion
Scouting out ranches for sale is more than a property hunt; it's an adventure into America's rural heartland. It's diving deep into understanding different types of ranches, from cattle operations to fly fishing properties.
From the importance of water rights to the role of grazing leases in sustaining cattle ranch operations, you've seen what makes each purchase unique. And let's not forget about those spectacular views and privacy that come with owning your piece of paradise.
Ranches across Santa Cruz, Lincoln County or even Fremont offer distinct opportunities tailored to individual preferences. So whether you're seeking solitude amidst mountain ranges or wish for a thriving equestrian facility, there's something out there just waiting for you.
The journey doesn't end here though – finding the perfect match needs time and patience but remember: every exploration offers opportunity! Don't rush; take your time exploring endless possibilities until one calls you home!
Owning ranch land offers numerous opportunities for various uses, potential income generation, future appreciation, and much more. Therefore, it is crucial to have a clear understanding of your motivations for purchasing a ranch before embarking on the shopping process.