Ever wonder how a real estate influencer can make or break market trends with just one post? Picture this: they're not your typical suit-clad agents, but rather digital mavens who hold the power to sway thousands of followers. These real estate powerhouses are up to date on the current trends in the market, knowing what's in and out.
You see, these influencers have mastered social media platforms to impact property markets like never before. And guess what? We're about to dive into that fascinating world!
We'll take you behind-the-scenes – from understanding their role in reshaping industry standards, learning from top figures like Barbara Corcoran and Fredrik Eklund, exploring their journey up the ranks right down to celebrity clientele – we'll cover it all.
This isn't merely another article; consider it your VIP pass into the inside scoop.
Table Of Contents:
Understanding the Role of a Real Estate Influencer
An influential real estate professional, such as Tom Ferry, goes beyond just having a strong social media presence; they are trendsetters and industry experts who utilize their knowledge to provide guidance on the home buying/selling process. They are trendsetters, industry experts, and savvy marketers who use their influence to shape the real estate market.
Real estate influencers like Tom Ferry, for example, leverage their extensive knowledge of the property sector to give tips on buying or selling homes. Their content ranges from investment strategies to interior design trends and can significantly impact decisions made by home buyers, sellers, and investors.
Influencers in this field also play a vital role in defining industry standards through educational content. Aspiring professionals often turn to them for insights into successful business practices within residential real estates or how they might kickstart their own careers as agents.
Social media platforms have become essential tools for these influencers. An Instagram account brimming with stunning property images combined with engaging narratives can attract thousands if not millions of followers eager for regular updates about new listings or housing market trends.
The appeal lies not only in what they share but also how they share it; transparency about both professional triumphs and challenges resonates deeply with audiences seeking authentic perspectives on what it means to navigate today's complex real estate landscape.
The Influence Beyond Social Media Followers
Beyond building follower bases online, many influencers have transcended digital realms becoming familiar faces on reality TV shows like ABC's Shark Tank where they showcase their expertise before national audiences. But it doesn't stop there – some even pen best-selling books further solidifying themselves as thought leaders in this space.
Ryan Serhant, known from Million Dollar Listing NY has amassed 4.1 million followers, while Grant Cardone, a renowned real estate mogul, has an impressive 13.4 million.
However, follower counts aren't the only measure of influence; it's about creating meaningful content that educates and inspires – this is where real estate influencers truly shine.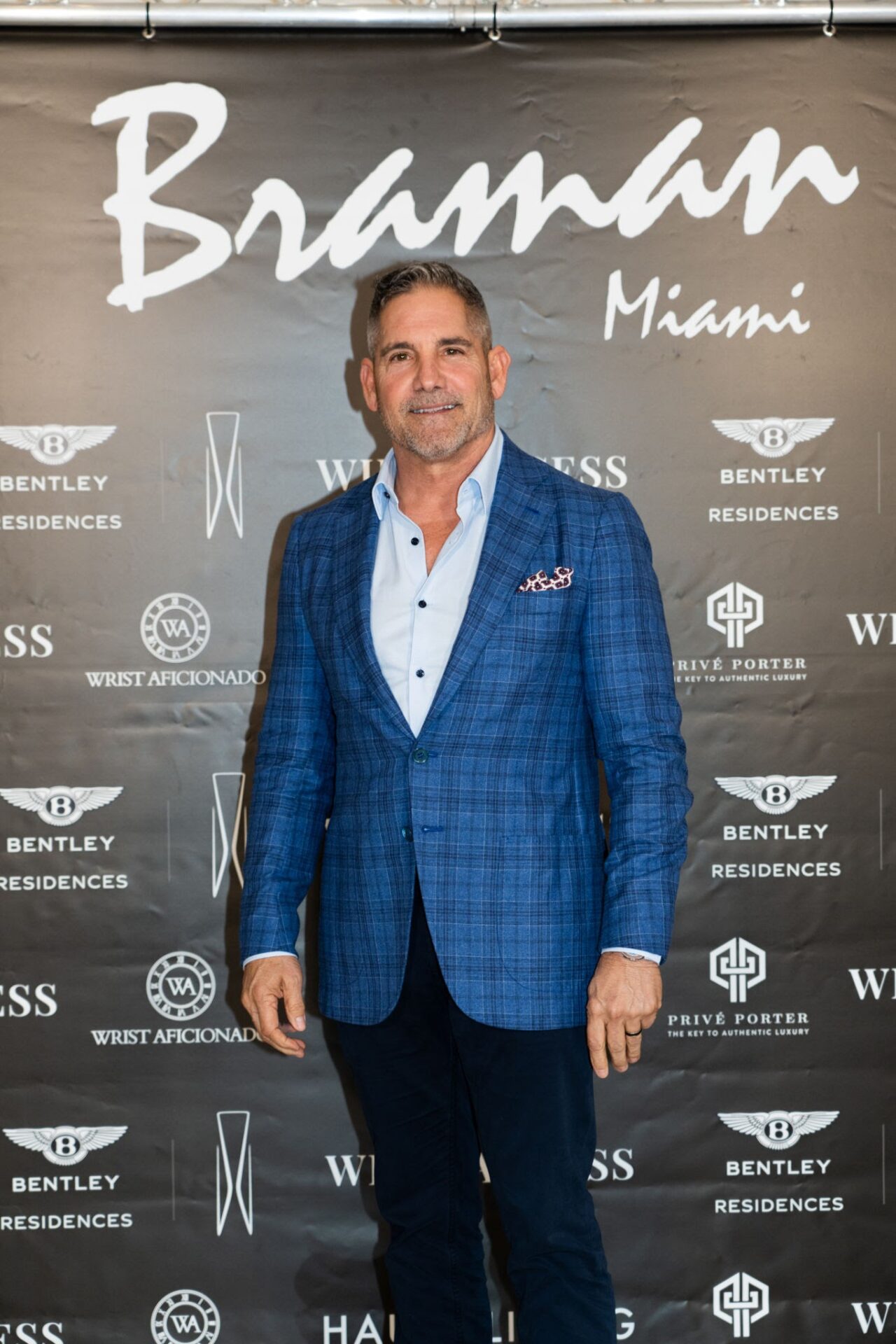 Key Takeaway: 
Real estate influencers aren't just salespeople, they're industry trendsetters and experts. They use social media to share top-notch advice on buying, selling, and investing in properties that guide the choices of home buyers, sellers, and investors. But their influence doesn't stop online – many also flaunt their knowledge on reality TV or through writing books.
Profiles of Top Real Estate Influencers
The real estate industry is home to some truly influential figures. Their journeys, from the first deal closed to reaching millions of social media followers, are as diverse as they are inspiring.
The Journey to Becoming a Real Estate Influencer
James Bigley, the founder of Jamesbigleyranches.com, has built an impressive following of over 600,000 individuals by providing education, employing innovative marketing strategies, and assisting in the promotion of properties in both domestic and international markets. With a focus on ranch real estate and luxury properties, James continues to expand his expertise and influence in the industry.
Fredrik Eklund's charisma and negotiating prowess have made him one of New York City's top brokers. From his start in Stockholm, he has become an icon in residential real estate.
Cody Sperber stands out for his unique approach towards distressed properties. His knack for turning them into profitable deals earned him the title 'Clever Investor'. Sperber's journey demonstrates how perseverance can pay off handsomely in this industry.
The Influence on Real Estate Agents and Investors
Influencers like Tom Ferry shape trends within the market through their thought leadership and innovative strategies. For example, Tom Ferry's coaching programs, followed by many aspiring agents, provide insights into successful marketing techniques while focusing on personal growth.
Graham Stephan brings financial literacy to the forefront with practical advice that resonates with both seasoned investors and first-time buyers alike. Grant Cardone focuses on wealth creation via real estate investments; his 13.4 million followers are testament to his reach.
Ryan Serhant's relatable content combines career highs-and-lows along with snippets from family life – proving there's more than just business acumen behind those 4.1 million followers.
Barbara Corcoran's success story, from a diner waitress to a real estate career with 3.5 million followers, continues to inspire many women in the industry.
The impact of these influencers extends beyond their impressive follower counts – they are reshaping how we view and interact with the world of real estate.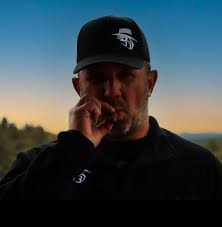 Real Estate Influencers and Celebrity Clients
The world of real estate is characterized by its luxuriousness, allurement, and esteemed customers. For a real estate influencer, rubbing shoulders with celebrities isn't just part of the job; it's also an integral part of their brand-building strategy.
Ryan Serhant, for example, has leveraged his interactions with celebrity clients to enhance his credibility as a trusted real estate mogul in New York City. He even went on to become one of the stars in Bravo's Million Dollar Listing NY.
Celebrity clientele can often make or break a deal. Take Mauricio Umansky from The Agency – he sold Orlando Bloom's Beverly Hills home at $8.9 million. His social media followers are always eager for more insider peeks into these luxury properties.
Raphael Vargas started out flipping distressed properties but soon built up an impressive portfolio that caught the eye of ABC's Shark Tank producers – demonstrating how powerful networking within this sphere can be.
Jake Leicht was just 19 when he made his first million dollar listing LA sale. Since then, Jake has been inspiring young age entrepreneurs by sharing insights about closing deals on Instagram where thousands follow him every day.
The Mutual Benefit between Real Estate Influencers and Celebrities
A symbiotic relationship exists between influencers like Tracy Tutor and their celebrity clients because both parties stand to gain immensely from each other.
Tracy gets access to some breathtakingly luxurious residential real estates which boosts her reputation.
In return, her clients benefit from the extensive exposure that comes with being associated with a high-profile realtor.
Real estate influencers and their celebrity clients are like two sides of the same coin. Together, they are transforming our ideas concerning the purchase or sale of real estate in this modern digital period.
Key Takeaway: 
Real estate influencers use their celebrity connections to boost their brands. Influencers like Ryan Serhant and Mauricio Umansky leverage these high-profile interactions for credibility, while also giving us glimpses into the luxury property market. The relationship is mutual – celebrities get extensive exposure, reshaping how we perceive buying or selling properties today.
Media Presence of Real Estate Influencers
From the glamorous Josh Altman's appearances on reality TV shows to influencers making waves in daily news, media presence has become a crucial aspect of real estate influence. It allows these trendsetters to share their insights and strategies with a broader audience.
A key player who understands this dynamic is Josh Altman, best known for his role in Million Dollar Listing LA. But it doesn't stop there. He skillfully uses his celebrity status not just to close deals but also make people feel more comfortable about entering the real estate market.
Influencers like Max Maxwell and Egypt Sherrod have effectively used media outlets as platforms for sharing knowledge and shaping trends. They understand that they need an active social media following, coupled with traditional press coverage, to be successful.
The Impact of Reality TV on Real Estate Influence
No discussion about media impact would be complete without mentioning reality TV's contribution. The glamour-filled world provides viewers with a peek into high-profile realtor activities while humanizing them through glimpses into family life – adding relatability alongside aspiration.
Showcasing success stories inspires first-time buyers or those considering flipping distressed properties because they get practical tips from industry experts such as Andy Dane Carter or Raphael Vargas along the way.
Leveraging Media Outlets for Greater Influence
Beyond television appearances though, savvy influencers utilize various forms of media strategically. For instance, Tracy Tutor gets her followers involved by engaging actively across multiple channels – from interviews in prestigious publications to witty Instagram posts keeping fans updated on her latest listings.
Mauricio Umansky leverages print and online articles alike allowing him insight reach far beyond Beverly Hills, demonstrating that a robust media presence is integral to an influencer's success in today's digital age.
Key Takeaway: 
Real estate influencers, like Josh Altman and Max Maxwell, use their media presence to share insights and shape industry trends. Whether it's reality TV shows or social media platforms, they're engaging with audiences in relatable ways while offering valuable advice. Beyond the glamour of TV appearances, smart influencers leverage different types of media for broader reach.
Financial Success of Real Estate Influencers
One can't discuss real estate influencers without acknowledging their financial achievements. A key player in the luxury real estate market, Carlos Reyes, serves as an excellent example.
The Luxury Real Estate Market
When it comes to high-end property deals, Carlos is a big name. His expertise has not only helped him amass substantial wealth but also enabled him to share his knowledge with millions through social media and personal coaching.
Influencer marketing has been pivotal for many such successful professionals who've achieved financial freedom by strategically leveraging online platforms like Instagram and YouTube. Their net worth often reflects their ability to effectively use these channels to reach potential clients and investors alike.
A few other names that resonate within this realm are Tom Ferry, Fredrik Eklund, Cody Sperber – all heavyweights in the industry known for closing multi-million dollar listings regularly. The likes of Graham Stephan have even expanded beyond traditional realms into educating followers about investment strategies via engaging YouTube videos.
Drawing parallels between them shows how they employ similar tactics: impeccable branding, relentless networking, staying ahead of industry trends while consistently delivering value-packed content which attracts large volumes of social media followers. This approach fuels their success both offline (real-world transactions) and online (ad revenue & partnerships).
To wrap up our peek into this lavish world – yes. These influencers make some serious money. But it's important we remember what lies beneath those attractive numbers on paper: a lot of hard work coupled with smart strategy execution that goes beyond just selling properties.This isn't easy street folks.
Marketing Strategies Employed by Real Estate Influencers
In the world of real estate, a unique marketing approach can make all the difference. Top influencers have mastered this art and built substantial followings on social media platforms like Instagram.
The Role of Social Media
Social media plays an essential role in influencer marketing. Platforms such as Instagram allow influencers to connect with their audience directly, sharing insights into both professional achievements and personal life.
A good example is Max Maxwell who uses his Instagram account not only for showcasing properties but also for sharing educational content. This strategy has helped him attract a large number of followers while also positioning himself as an industry expert.
Raphael Vargas, another successful real estate investor, shares stories about distressed properties he's turned around on his social media channels. He illustrates how persistence and tenacity can bring about triumph in the most difficult real estate scenarios.
Mauricio Umansky from The Agency utilizes his Instagram account effectively too; posting luxurious Beverly Hills listings that are eye-catching enough to stop anyone scrolling through their feed dead in their tracks.
Egypt Sherrod leverages her reality TV fame to draw attention towards her brand online.
Dane Carter provides useful tips for first-time buyers through engaging videos and posts on social media platforms.
Jake Leicht employs digital tools smartly; offering virtual tours of homes via YouTube which saves potential clients time and resources when house hunting.
This form of marketing not only increases visibility but also fosters a sense of trust and relatability among followers, ultimately driving more business towards these influencers.
Educational Content Provided by Real Estate Influencers
When you're looking to learn about real estate, who better to turn to than those making waves in the industry? Meet Kristoffer Andrew Krohn, a seasoned real estate influencer. With his insights into property investing and wealth creation, he's helping aspiring professionals level up.
Kris doesn't just sell properties; he educates people on how they can make their money work for them through smart investments. He's more than just an influencer—he's an educator with firsthand experience in the field.
The Power of Educational Content
Real estate influencers are not just posting pretty pictures of houses—they're sharing knowledge gained from years of practical experience. They provide useful content that answers common questions about the market and gives tips on navigating it successfully.
These nuggets of wisdom help beginners avoid costly mistakes while offering fresh perspectives for experienced investors. The power lies in their ability to transform complex concepts into easy-to-understand advice—making learning about real estate less daunting.
Influence Beyond Sales
Apart from peddling properties, these influencers also utilize their platforms as teaching aids—proffering complimentary courses, e-books or organizing webinars intended to inform folks about all the essentials of investing in real estate.
This approach benefits both parties—it helps build trust among followers while enhancing the personal brand image of these influencers as knowledgeable figures within this sector. This proves there is so much more behind each follower count—a community ready and eager to learn.
Digital Classrooms: Social Media & More
Social media has revolutionized education—and our beloved real estate moguls have taken full advantage of it. Instagram, YouTube, and podcasts are used as digital classrooms where influencers share insights about the industry.
So whether you're a newbie or an experienced investor looking to expand your knowledge base—these real estate influencers offer a treasure trove of information at your fingertips. Who knew learning could be this convenient?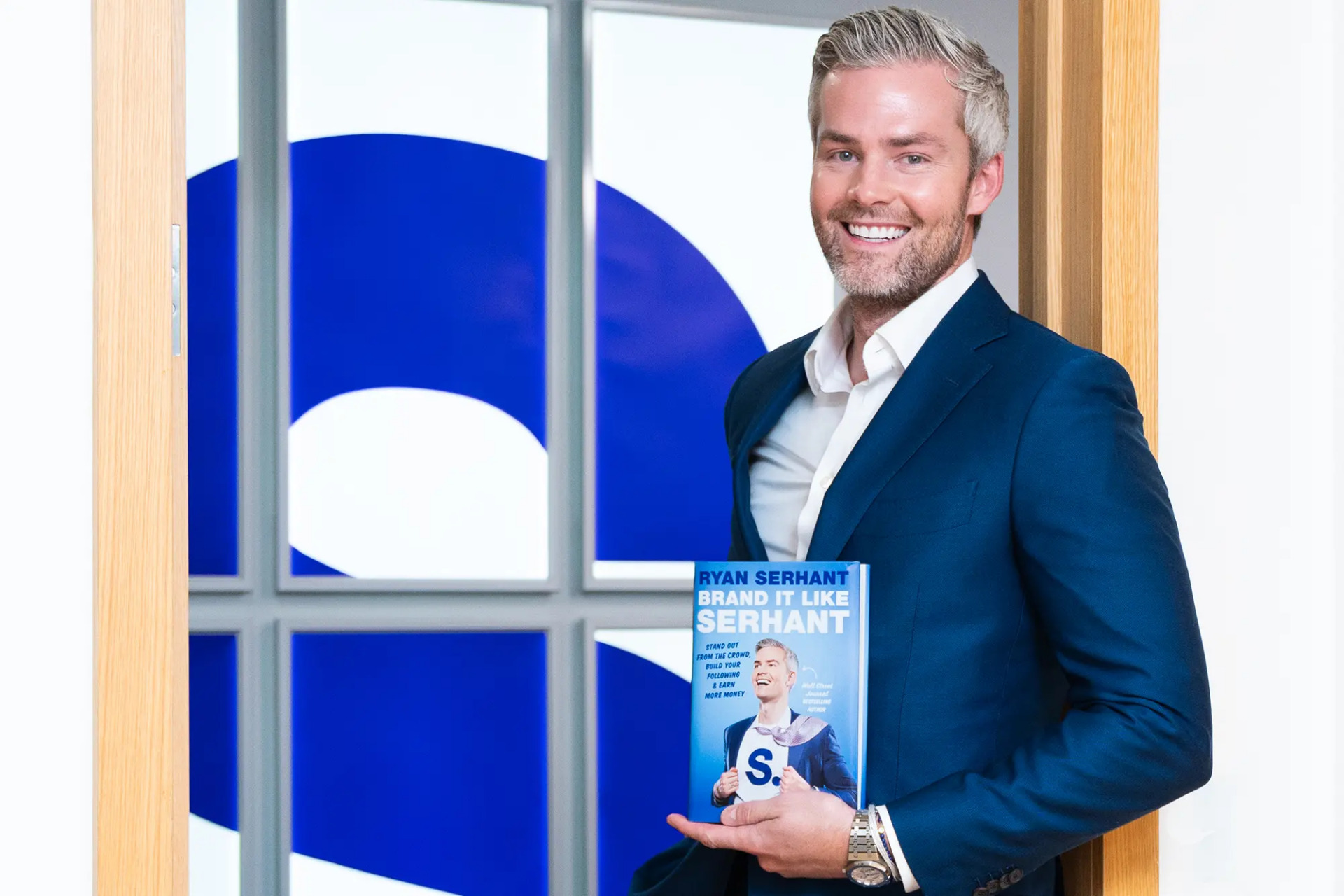 Key Takeaway: 
Real estate influencers like Kristoffer Andrew Krohn aren't just selling properties, they're teaching you how to invest smartly. Their practical tips and wisdom can help you avoid costly mistakes and make investing less daunting. And with social media as their digital classroom, learning about real estate has never been more accessible.
Insights into Industry Trends from Real Estate Influencers
The real estate market is dynamic, but luckily, influencers like Max Maxwell and Ricky Carruth have their fingers on the pulse. They share valuable insights with followers to help them navigate this complex industry.
Max Maxwell, for instance, offers nuggets of wisdom about distressed properties – a niche that can be tricky but rewarding if you know how to maneuver it. Meanwhile, Ricky Carruth's focus is residential real estate; he's an expert at closing deals in both big cities like New York and smaller towns too.
Dane Carter: An Insightful Mogul in Beverly Hills
A walk through Dane Carter's journey paints a vivid picture of what it takes to succeed as a high-profile realtor dealing with million-dollar listings. Andy Dane Carter has been involved in several successful business ventures before making his mark as one of the top influencers within the luxury residential real sector.
Carter's social media presence provides practical tips for first-time buyers or seasoned investors alike looking at breaking into or expanding within Beverly Hill's competitive housing market.
Mauricio Umansky: A Giant in LA Residential Market
Then there's Mauricio Umansky who rose to fame thanks not only because he married The Real Housewives star Kyle Richards but also due to his savvy dealings within LA's cutthroat estate industry.
Social media followers flock towards him because he often shares exclusive behind-the-scenes looks at multi-million dollar homes on shows like Selling Sunset and Million Dollar Listing LA. He's more than a biz whiz; he's an estate mogul who knows how to make the most of media hype.
In essence, following real estate influencers like these can give you valuable insights into industry trends and best practices in the market. Whether you're an aspiring agent or a seasoned investor, there's much to learn from their successes and failures alike.
Key Takeaway: 
Following real estate influencers like Max Maxwell, Ricky Carruth, Dane Carter and Mauricio Umansky offers rich insights into the industry's ever-changing trends. From distressed properties to luxury residential markets in Beverly Hills or LA, their wisdom is invaluable whether you're a rookie agent or seasoned investor looking to succeed.
Conclusion
So, you've journeyed with us into the vibrant world of a real estate influencer. You've seen how they shape trends and command influence through social media. We hope it's been an enlightening trip.
We dove deep into industry giants like Barbara Corcoran and Fredrik Eklund, dissecting their paths to success. Each has crafted unique strategies that keep followers engaged and markets buzzing.
Celebrity clientele? Yes, we touched on that too! It's another way these influencers build reputation while driving high-profile deals home.
In essence, real estate influencers are changing the game – one post at a time. Their impact is undeniable: in market trends, buyer behaviors, even financial freedom narratives!
To stay ahead in this ever-evolving landscape…follow them closely because learning from these mavens might just be your ticket to real estate stardom!